TIME TO ANSWER YOUR CALLING
We're here to demonstrate -as living examples- that unleashing your full potential and living a fulfilling life is doable. Freedom is a birthright & far from ''I need to work hard to make it'' fairytales – and we can show you how.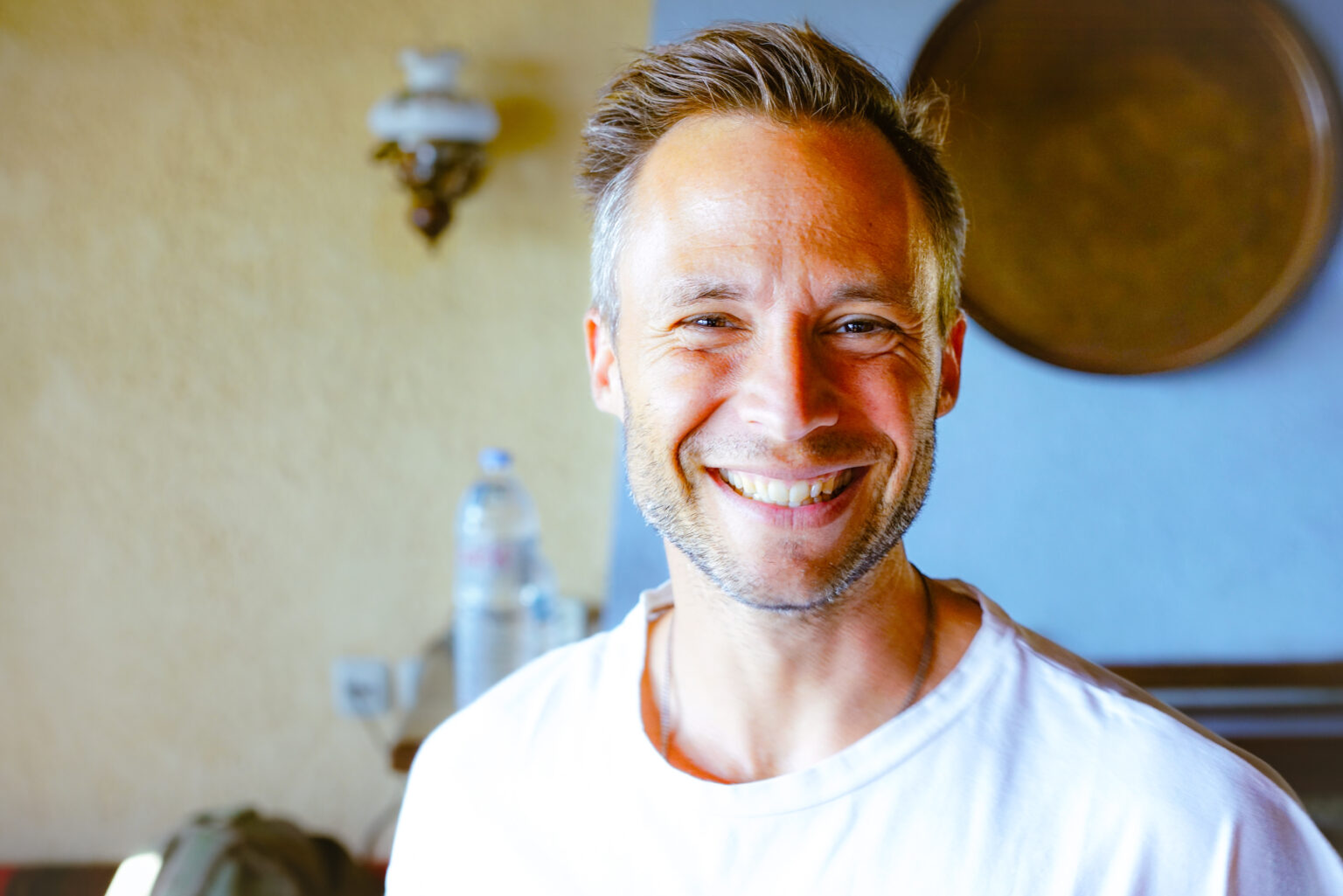 Hi! 
Around here they call me Mark Sympantakis and
I am the president of the Aeifaron collective.
The people of this land are like the crew of a ship that sails freely.
Like the magic dust of Tinkerbell that sets others on flight,
the salt of the earth we live upon.
And, honestly,
I don't know how you happened to be reading this..
But… now that you are here…
You better close the affairs that keep you up during the nights and
come to get to know that ''crew'' well.
 Time to answer this inner calling and
get to live firsthand how we navigate through life in ways that
even Peter Pan himself would beg to come on board.
So, how about silencing this Captain Hook in your mind and keep on reading?
Obviously, to be visiting this site it means that you are on a quest for deeper meaning,
maybe inner peace or freedom. 
A fulfilling life indeed!
We've ALL been there,
and we solemnly guarantee that this journey is faaar from hunting for the lost treasure without a map,
yet reaaally fun.
You may call it as it suits you best. 
We are here, living proof that all these are within reach,
like a Sunday morning stroll in the park.
Yet, to set things straight,
What we argue about is far from a life devoid of challenges and of all the spectrum of human emotions.
How could that be?
We do suggest though, 
That there is a way to live smoothly regardless what life brings.
It all started 17 years ago,
where people started gathering around an inspired vision that
took roots in the mythic land of Ancient Nemea, Greece.
The vision?
A modern day healing sanctuary. 
A place, a society, where  people would come to get rid of the shackles of fear and
of restrictive conditioning, re-establishing themselves in the living experience of peace.
A place of remembrance and a University for Life 
where the inherent virtues of each unique participant would effortlessly manifest
and color the beautiful painting we call Humanity.
A place where people transcend all limitations and
dare to speak their truth,
dare to sing their song 
and put their unique melody into the Cosmic Musical of life.
We are here to show you the quick and easy way to
emerge from ''a separate entity in a hostile world'' state to the Absolute Truth that:
THE ONE MANIFESTS IN ALL AND ALL IS ONE
And our payment?
It would be to witness you, in full sovereignty, wholeheartedly declaring:
''I am offspring of the Earth and the starry Sky, but my origin is of Heaven…
I am free, I am happy, I just am! ''
So, will you honor us with your freedom?
Come to explore our WELLNESS OASIS! Uniquely crafted retreats that will take YOUR health and mental clarity on a whole new level… And yes, we do guarantee they are a game changer! 
Come visit us and we will guide you through the  magical journey of our Vision. Get in touch with nature, our outstanding healing programs & have a glimpse of how we live life.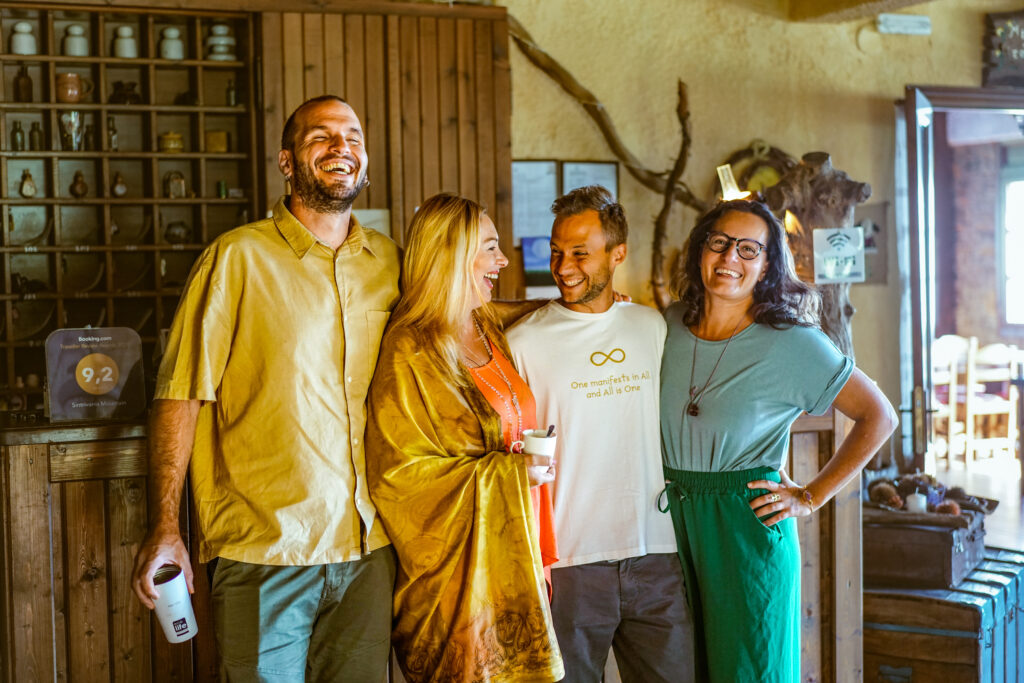 SORRY, THIS ISN'T ABOUT US AT ALL
This isn't really an about us page.
Spending so much time blubbering about us isn't that cool anyway.
So instead, I committed myself to make this page all about YOU.
Listen,
I know that the journey to self-liberation and a life of bliss can be really tough…
without an experienced guide that has been through the adversities of the path.
And honestly, challenges never stop arising.
What changes is our attitude towards them.
And I know because I've been there myself.
I'd liken it to driving in the opposite direction of the road during the night,
without lights,
in a world where all drivers were steering blindfolded and with tied hands!
And that's especially true when you approach it as most seekers do.
Through trial and error.
Through complexity and a sense of
''i am the only one going through that'' or ''there is no end to life's adversities'' !
Hoping and praying that this new book,
this new technique or this new 3-day course on self-improvement will work its miracle.
I call this ''guesswork'' , also known as spiritual bypassing.
But please,
don't get me wrong.
I do know that miracles are legit and right now one of them -YOU- is reading these lines.
However,
I'd rather climb the Himalayas in a hailstorm
rather than living a discounted life and following lukewarm paths that promise flickering glimpses of freedom.
But, as said above, this has nothing to do with me.
So, please let me turn the spotlight on you for a while.
You are reading this now,
because in some way, shape or form your life isn't where you know it could be.
Even though you put in a great deal of effort and a generous sense of commitment
you can't stop yourself from running around the torrential wheel that alternates between pleasure and pain.
Some short moments or periods of joy that eventually lead to disappointment.
And you wonder…
Are life's joys supposed to be that fleeting?
Will I ever make it and establish myself in this serenity?
Or maybe you are heading steadily there and you want more.
More freedom.
More creativity.
More understanding.
More loving relationships.
More of the best version of yourself.
Whatever it is for you,
Let's pause for a second here and let me ask you this question.
Thousands have come to us and we, in our turn, shared with them the roadmap to a life worth living. This diverse group of people is the living example that what we offer succeeds regardless background. 
Day and night, we have been working towards our dreams coming true. And they do involve you too. Doing the math, that is more that is 6.205 days.. and nights.. So many beautiful nights!
The plant kingdom plays a pivotal role in our healing sanctuary. Healers, providers and protectors all by themselves, we take pride of having a whole army on our side.
For all these years we are welcoming people from all walks of life and what we share is a proven to work life-changer. All these years are but vibrant  evidence of consistency, authenticity and life lasting results.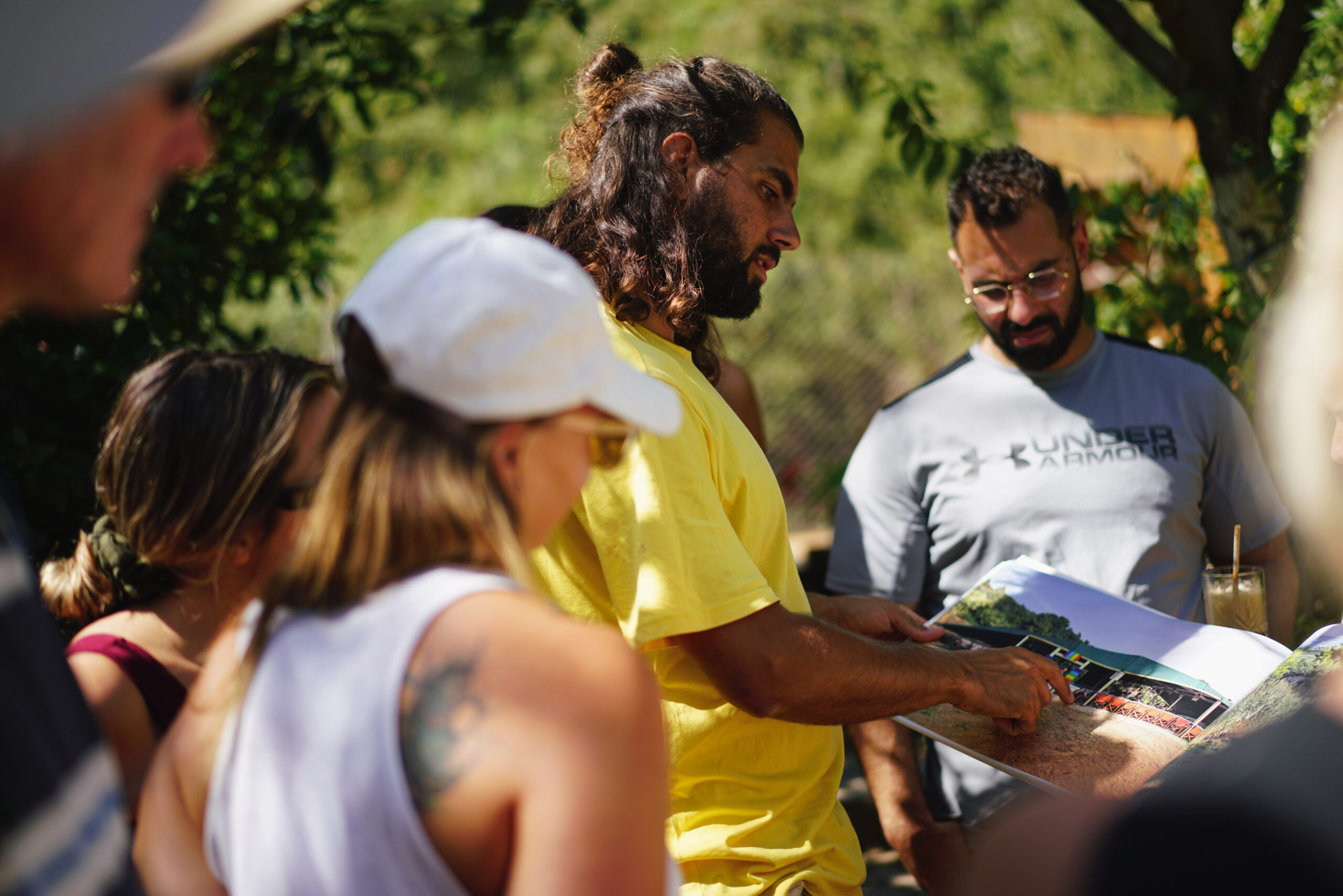 WHAT IF THERE IS A BETTER WAY…
What if you could remove this feeling of walking along the path, blindfolded… 
And put an end to this uncertainty..
An end to this lack of stability.
And… WHY NOT?
An end to this complexity and that sense of hardship.
Why don't you start believing that
a life of constant bliss is an easy, simple path that everyone can and deserves to walk?
That is the exact reason why the Aeifaron collective took form
and is now reaching out its hand toward you.
To let you get the direct experience of how it is to live life to its fullest.
How to get there safely and fast and let the Universe enjoy and admire the best YOU.
You see,
everything that happens in Aeifaron has been carefully planned, examined and real-life tested in thousands of unique cases of people.
And this roadmap we offer succeeds always,
so we are not interested in just sitting around with you and talking you through this.
We want you to LIVE!
And this is what our mission is all about.
Helping out people unleash their full potential. 
Be their own miracles and simultaneously miracle workers themselves,
spreading the light that shines through the pupils of free humans.
So, stop what you are doing if you want tangible results and….
DON'T SPEND YOUR NIGHTS ROLLING IN BED ANYMORE…
Because life's too short…
Look…
regardless of your age,
you have the rest of your life to live,
so why not make every minute count?
A little hunch inside tells me you have spent hours searching for a credible source that would produce steady results.
And the best you were getting till now was a shiny quick fix…
and empty promises from here and there.
Ahhh, a new e-book. 3 days to the Promised Land.
Devouring one youtube video after the other..
Online courses, courses in person, courses in courses.
Do this for instant joy, the other  for manifesting your reality.
When, suddenly…. WoW a new Guru online..
He has the spark, he can help me…
After all this effort, all this hoping and praying, all these better yourself quotes…
Your head is so full, yet your heart feels empty and life still feels dull!
This leads me to ask you THE question…
THE DIFFERENCE BETWEEN FALSE AND AUTHENTIC ROADMAPS IS…
The results they produce…
And their life-lasting results!
The ability to consistently and predictably apply this in all unique individuals and situations and see life-lasting outcomes that continuously support us in daily life.
From Monday to Sunday. January to December. 24/7, 365, again and again!
In simple words…
An obvious difference, constantly. Confidence!
Because, in the end it is all about it.
It is all about the sense we have in life, for life.
It is all about the attitude towards ''seeing'' and experiencing ourselves in the light we aspire to be.
And to achieve that in a smooth, simple and easy way.
An authentic roadmap is the antidote to anxiety, constant worry, complexity and striving hard for something good to come and stay in your life.
It is what took all of us in Aeifaron from fighting hard battles, feeling alone in life, to enjoying life alongside each other.
Indeed, you intuited right.
This is your ticket to freedom.
Your ticket to a smooth cotton-candy like relationship with yourself and others.
Your ticket to sleeping like a newborn baby in the midst of heavenly clouds.
And you want to know the best bit of it?
We have honed this roadmap and distilled it into the realm of simplicity in such a way that
it can be applied here and now.
NO effort included.
And if I get back to you tomorrow and I ask for the results, they will be tangible.
Ahhh, hooray and oh-lala la-di-da!
It is unlike everything you have heard or ever seen.
And it is applied to countless people of all walks of life.
Sure, we can solemnly guarantee it does work regardless of all initial objections.
You've just been served the secret sauce to bliss and freedom, so stop making excuses and dig in!
THE MOST EXPLOSIVELY EFFECTIVE ROADMAP FOR A LIFE OF EASE AND FLOW
Our mission is to support you shedding the shackles of fear and rising free, immersed in the breathtaking light of your majestic nature. And it is not a matter of success for us, but rather of how fast and smoothly we will witness the REAL YOU.
We are just trying here to make you see your infinite potential
and how simple it is for it to be unleashed.
Quicker, stress free and for sure…
Much more fun than doing that alone.
What we propose here is a whole fresh, revolutionary movement of renegades that turned down the 9-5 lifestyle.
We declared: 
No more empty days and hollow dreams for us!

No more striving to satisfy other people's demands from us.

And we dared to acknowledge our deepest dreams. Our calling!
Yes! Don't fall from the clouds.
Indeed,
we did follow our gut feeling and turned our back to the proposed lifestyle society suggests.
And we are a lot. And we are growing in numbers.
Bare with us a little longer, cause we have to tell you one last thing!
It is far easier than you think. It is the natural thing to do.
Don't you think it's time now to stop talking about us and start talking about you?
In fact, stop reading for a while and see…
There is an extended hand behind these words, waiting to make you feel like home.
Hit that button and hold this hand
WE LITERALLY PUBLISHED THE JUICE OF IT ALL
HOW TO DIE BEFORE YOU DIE is a living copy of the authentic roadmap that set us free!
These condensed guidelines have helped, guided and supported thousands of people to break free from fear and live the True Life.
In the pages you will find the essence of constantly proven to work strategies that have brought tangible results to lives of people like you and me. 
One last thing, most of us thought that this won't apply in our case, because it was really special, yet it did. 
Again and again.. And yet again!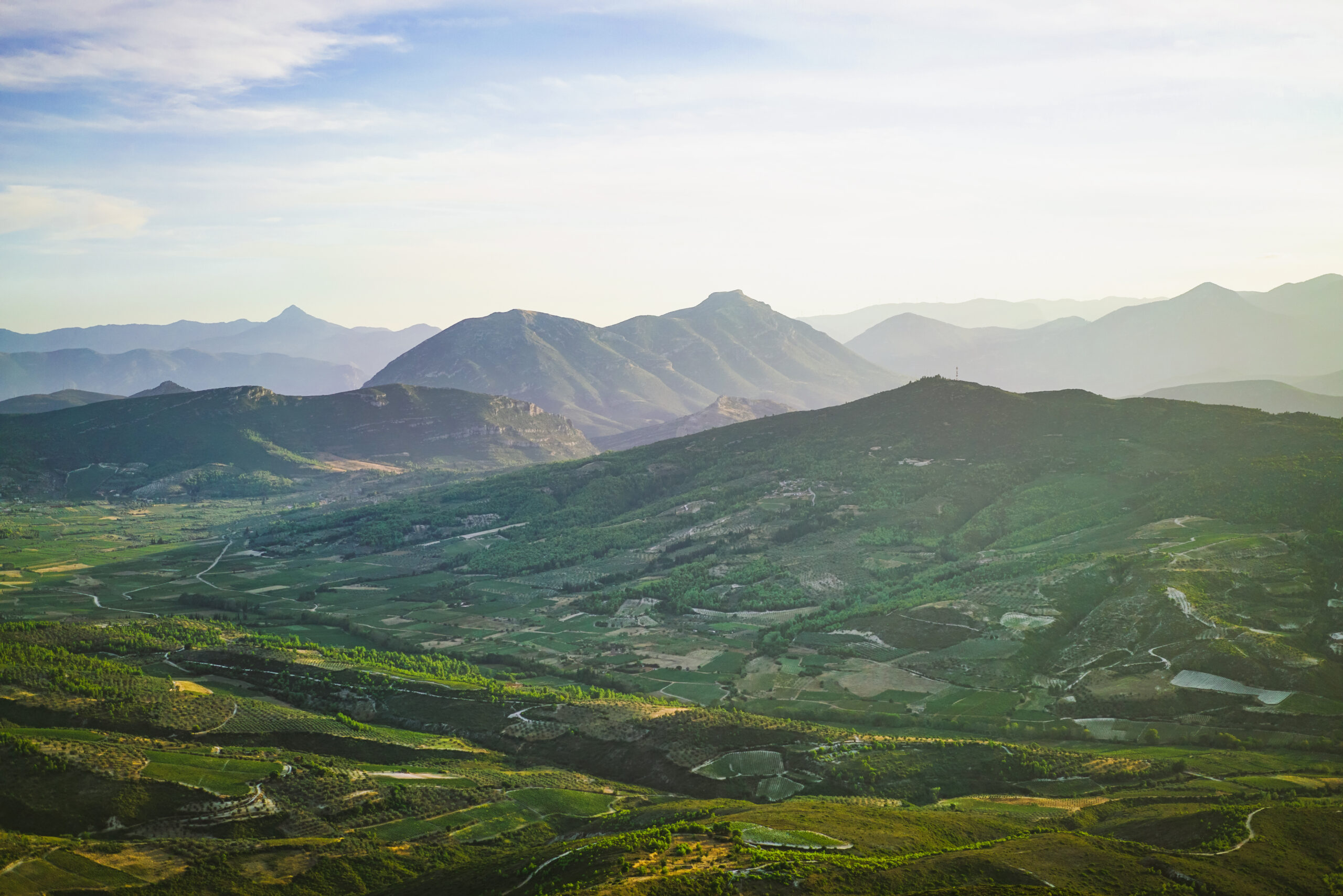 WE ARE EMPOWERING HUMANITY: ARE YOU READY TO TAKE PART?